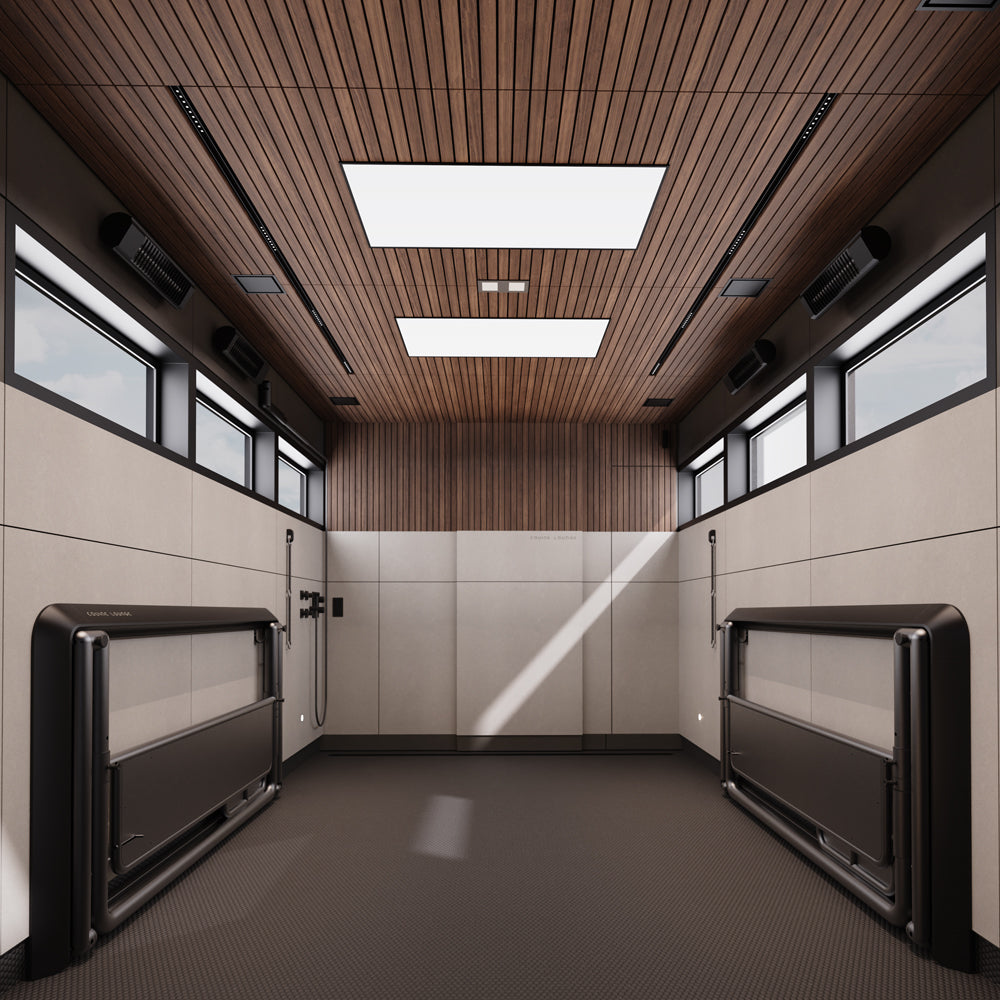 All-in-One solution
It's a one stop impeccable solution to take care of your horse. You can clean, dry and groom your horse, give relaxing therapy to your horse or use it as a place for the veterinarian to treat and cure your horse.

It can come with an office or laundry space, where for example, veterinarians can do their work or blankets can be washed and dried.

Our lounges are highly customizable and more units can even be connected to extend capacity and create a diverse solution for your needs.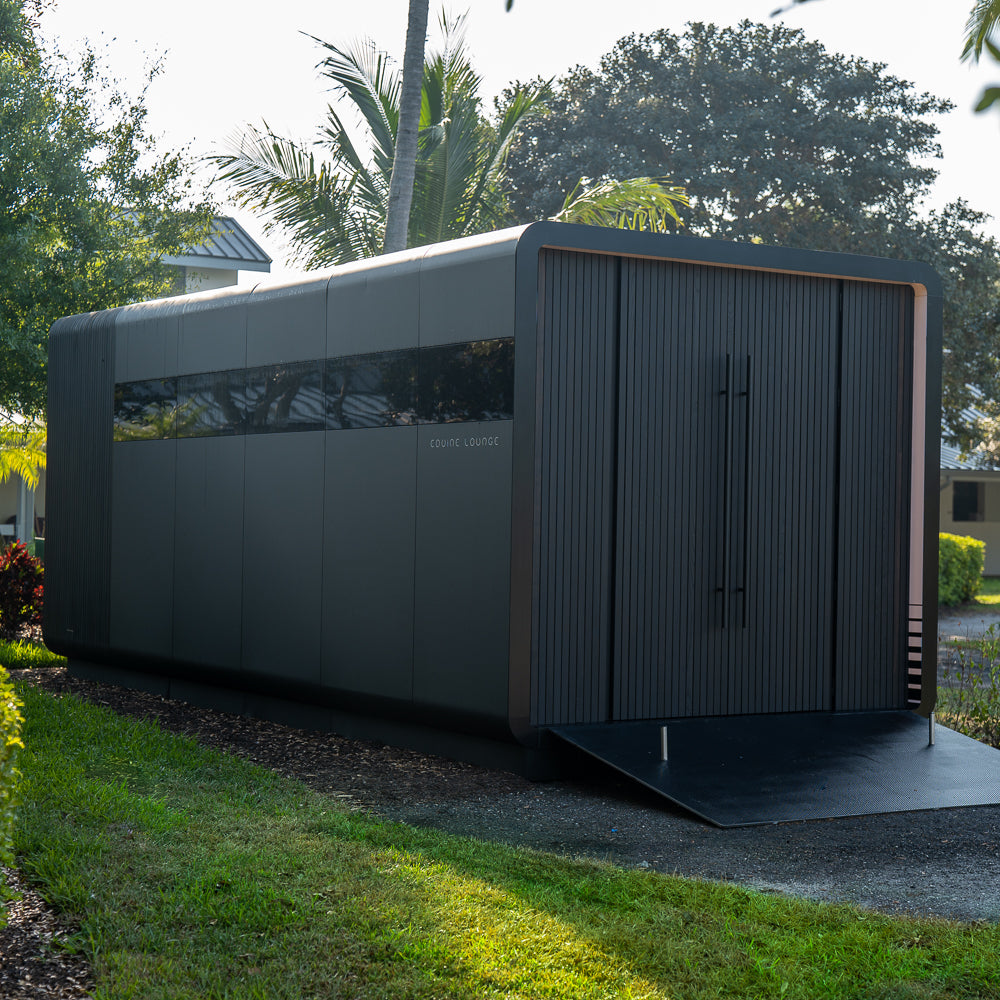 Plug & Play
The Equine Lounge is a prefabricated module and is delivered ready for use, requiring minimal time and effort on site. This has several benefits.

By choosing Equine Lounge you avoid noise and dirt from building on site, keeping stress and disturbance to a minimum. The lounge can be placed without establishing a permanent foundation, making it a flexible and scalable solution.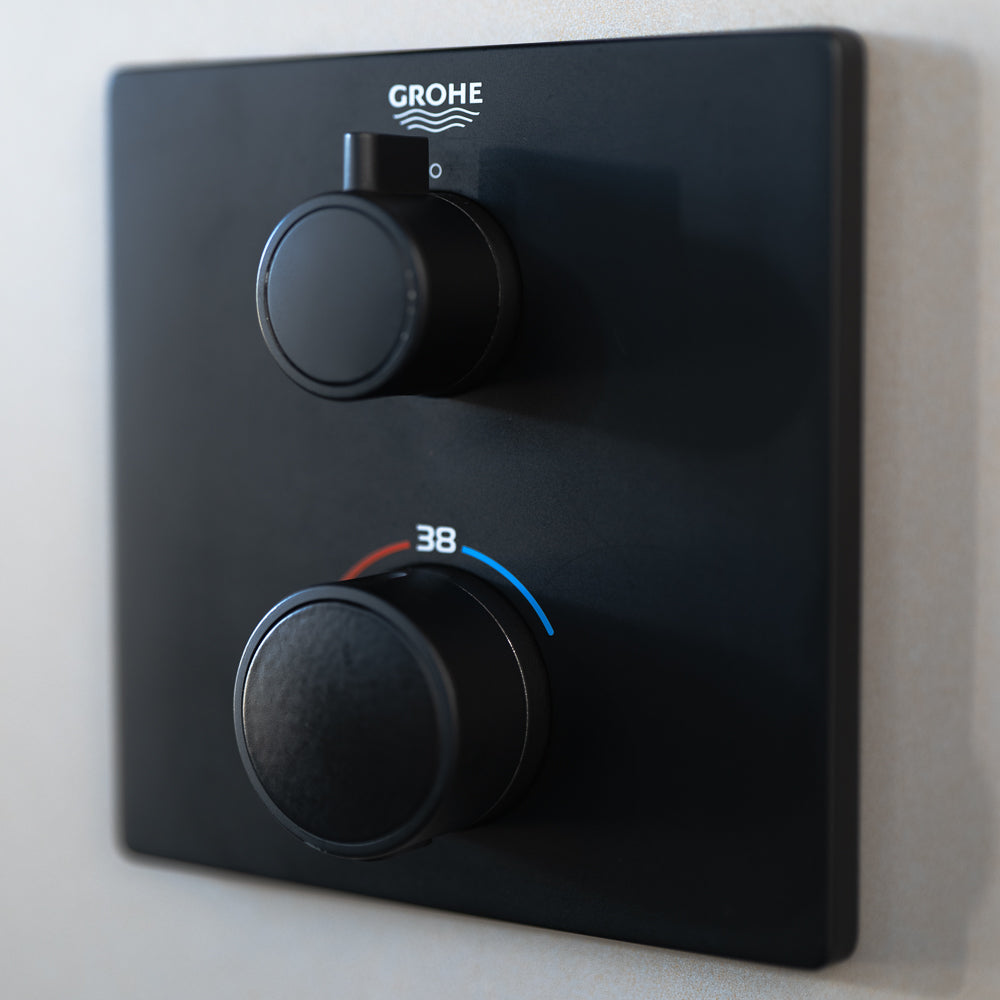 360° Shower System
Made from quality products, our custom shower system offers the perfect washing experience. Using the swivel arm and adjustable spray gun makes it possible to thoroughly clean the horse from any angle. Furthermore, the water pressure and temperature can be controlled with precision in order to provide optimal comfort for the horse.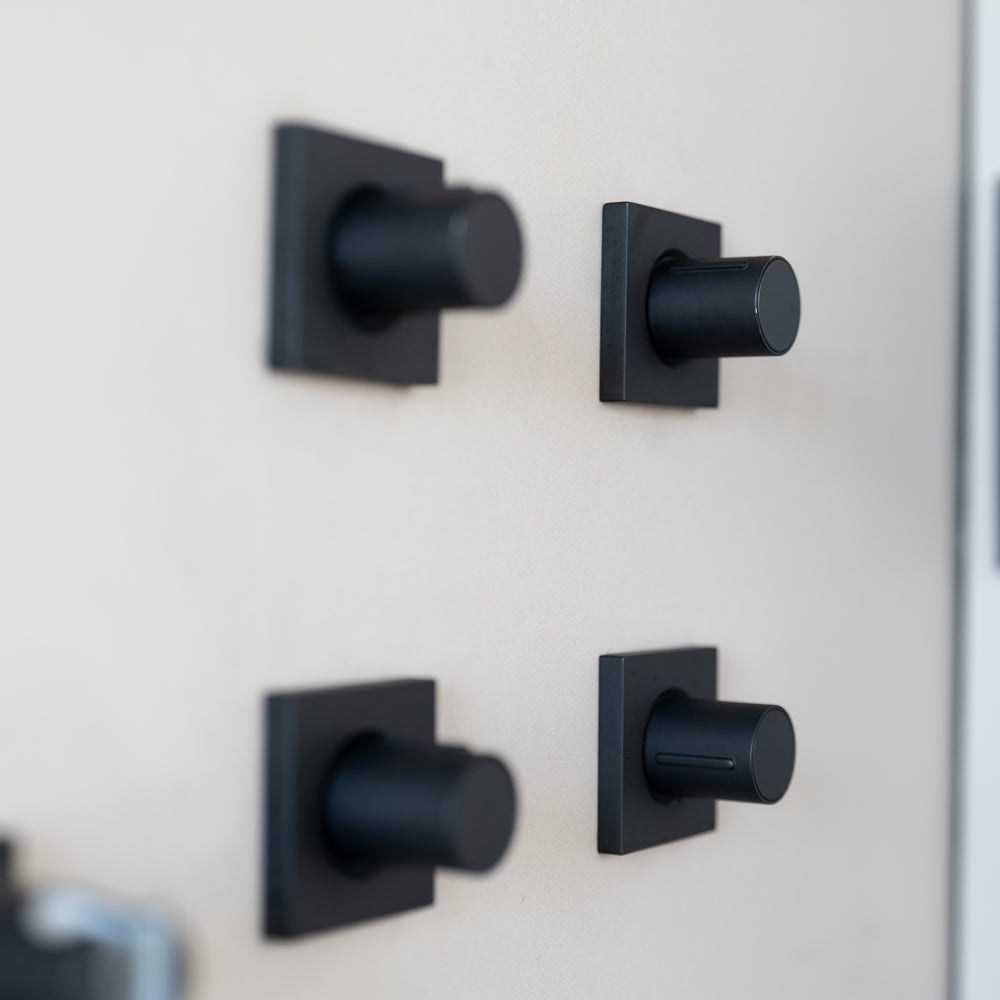 Leg Cooling
Four legs at once
Four individually adjustable spray nozzles can target all four legs simultaneously, allowing the groom to perform other tasks while the horse is relaxing and being cooled.

After intense exercise or simply to deal with warm weather, cooling the legs is pivotal to reducing inflammation and preventing injuries.

Cold therapy can also be used when suspecting an injury has already occurred to reduce swelling and it even has an analgesic effect by numbing an affected area. Our leg cooling system supports the horse's well-being, ongoing performance and faster recovery.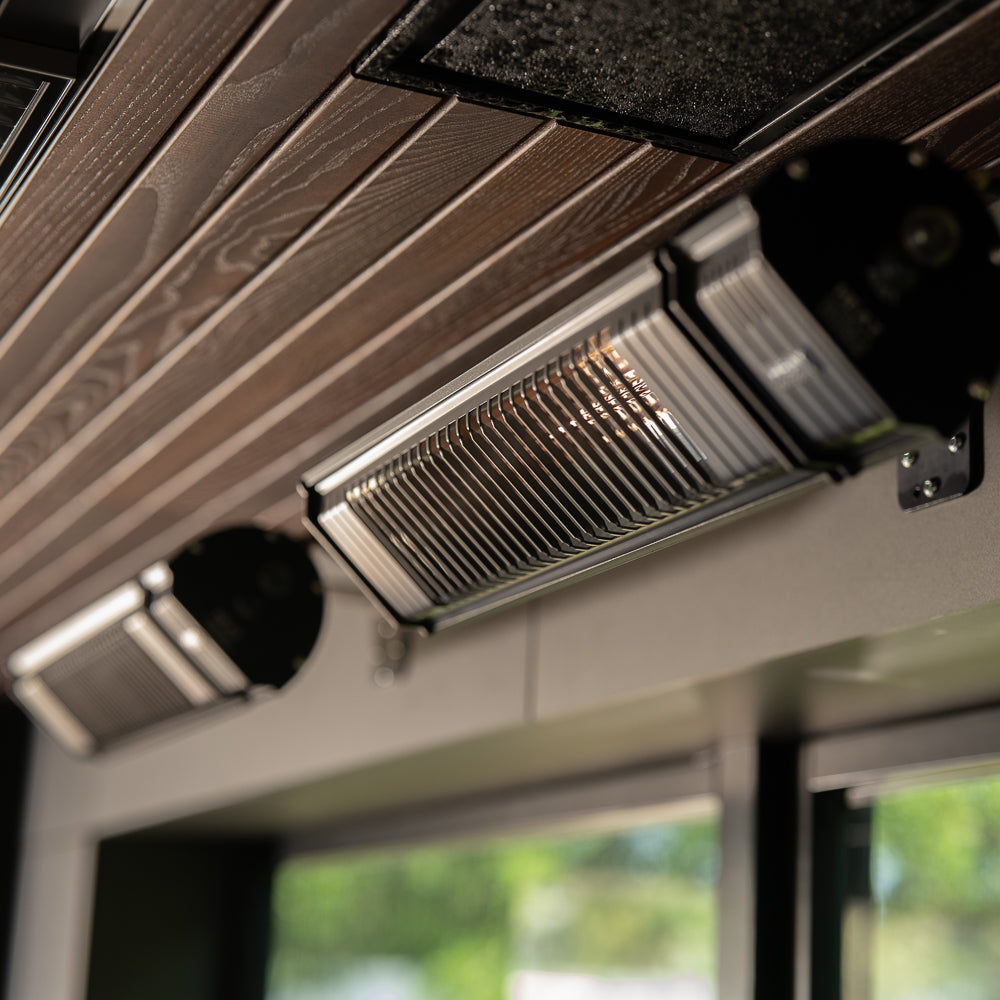 Solarium
A horse's performance is based on a number of variables – perhaps most of all the welfare of the horse. Using four highly efficient heat lamps that can be adjusted in effect and active duration, our solarium contributes in several ways to increasing the horse's well-being. The heat provides a soothing effect which reduces stress levels, speeds up the regeneration process of muscles and increases the evaporation rate after the horse has been physically active or has enjoyed a temperate shower in the lounge.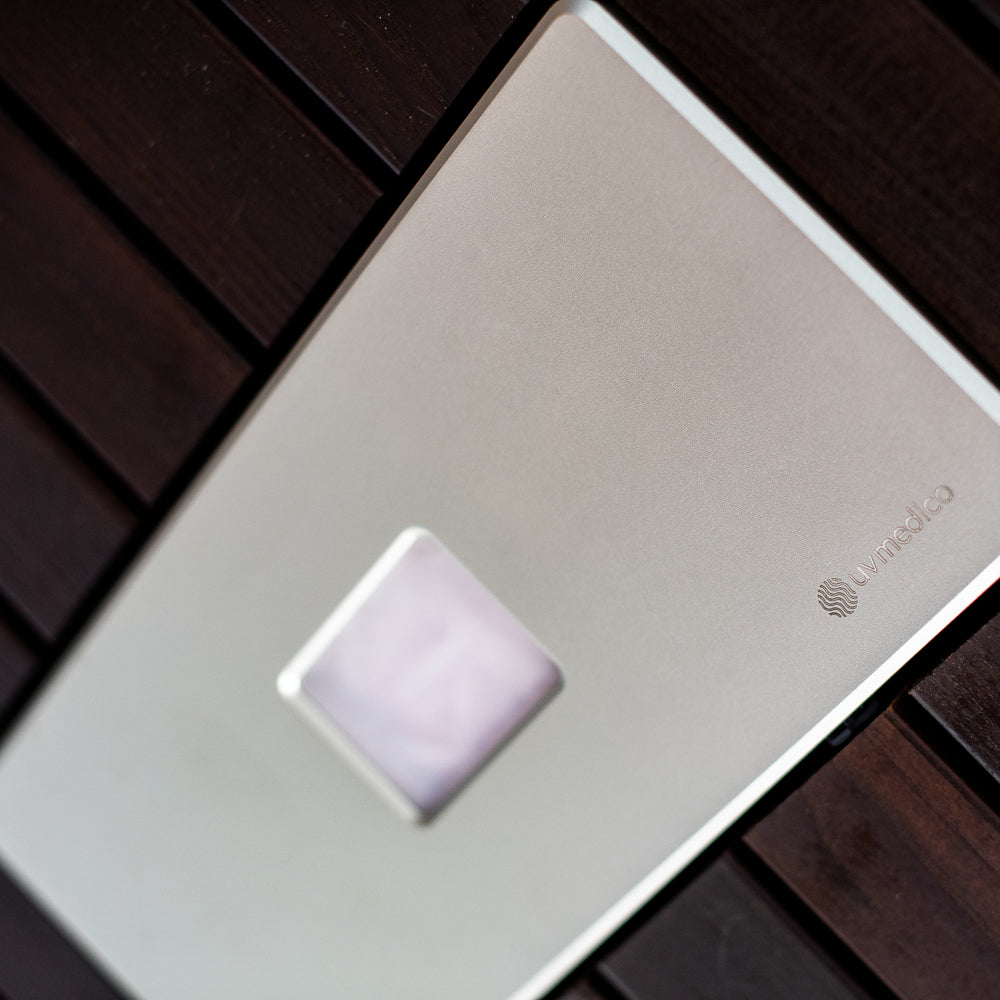 UV-C Lamp
Securing the best possible conditions for any type of grooming or treatment, our lounge comes with a UV-C lamp for safe and efficient disinfection of air and surfaces. This technology is widely used in different industries for sanitization and is completely harmless for human and horse. A vital feature for spaces utilized by several animals each day.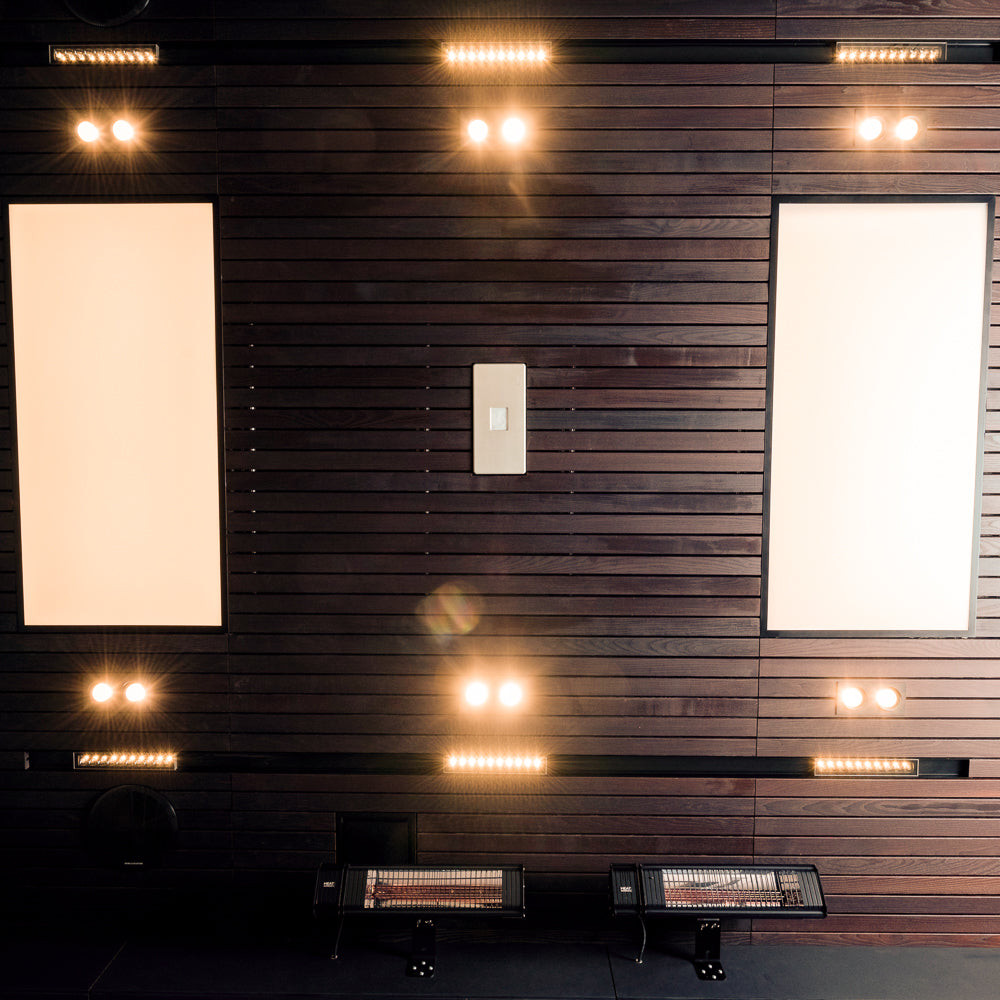 Lounge Lighting
Our high quality light system provides the perfect light for your needs and preferences. Our lounge comes with a professional lighting setup to ensure ideal conditions for any occasion. Featuring lights in the ceiling as well as from the sides the lounge has a sufficient amount of light for any task at hand.

For a more relaxed atmosphere, each group of light can be individually dimmed or switched off to meet any preference. The exterior and interior ambient lights add to the aesthetics of the lounge and ensure safe navigation upon entering the lounge.

Our intelligent system prevents waste of energy as the exterior light is automatically switched on only during night-time and the interior light automatically turns on upon entering the lounge.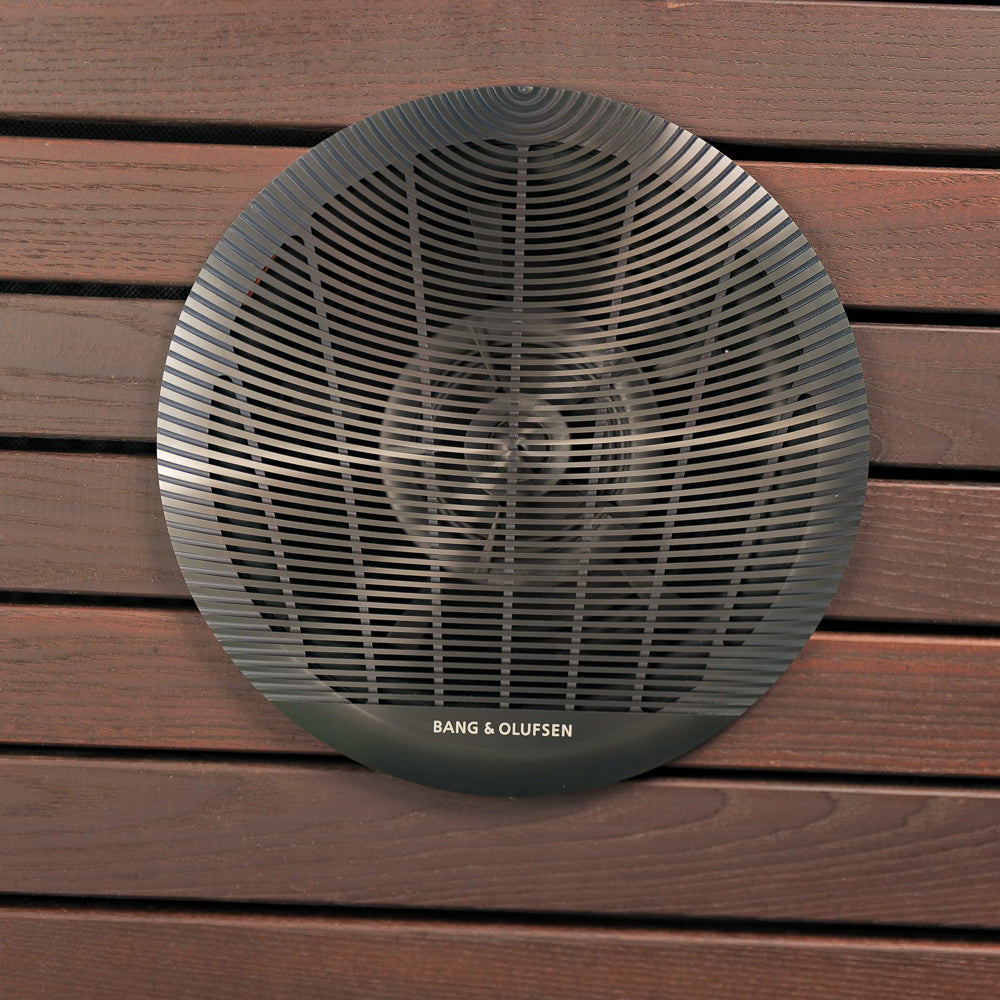 Sound System
Having a premium sound system sets the tone for any desired atmosphere. The sound system of the lounge can be connected to wirelessly and is supported by several popular music streaming apps, making it easy for you to listen to your favorite music while taking care of the horse.

Studies have even shown that music can help balancing equine behavior by masking other noises and thus creating a calm atmosphere and sense of security.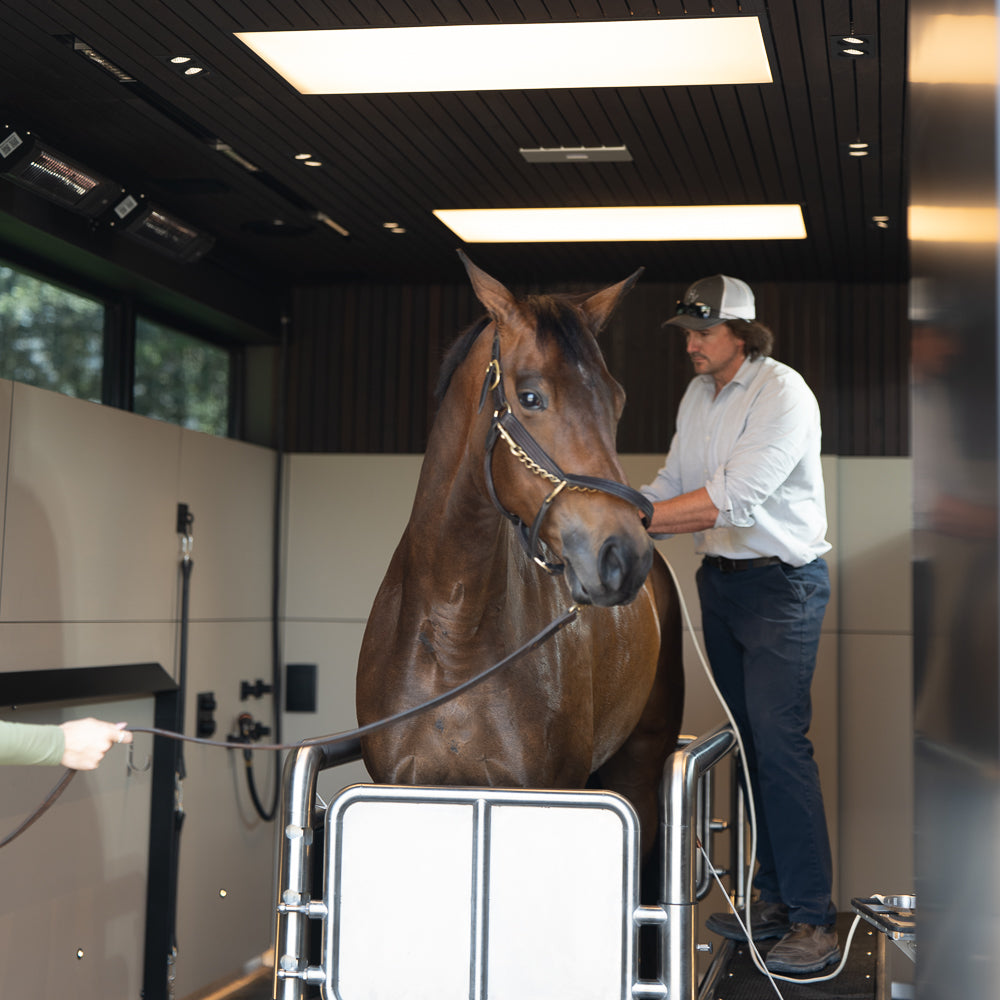 Workstation Pro
The Equine Lounge Workstation Pro makes for the perfect workstation, be it for supporting treatment by any type of professional or simply for casual grooming of the horse. It comes with an attachable bench and a storage system for equipment.

Each side of the workstation can individually and effortlessly be folded in from the wall when necessary, and just as easily folded away to free up the entire space in the lounge.

When it comes to our workstation, safety and comfort is key. Expanding both sides makes for a complete stock system surrounding the horse, and using the included bench to stand on makes it possible to comfortably and safely perform any task.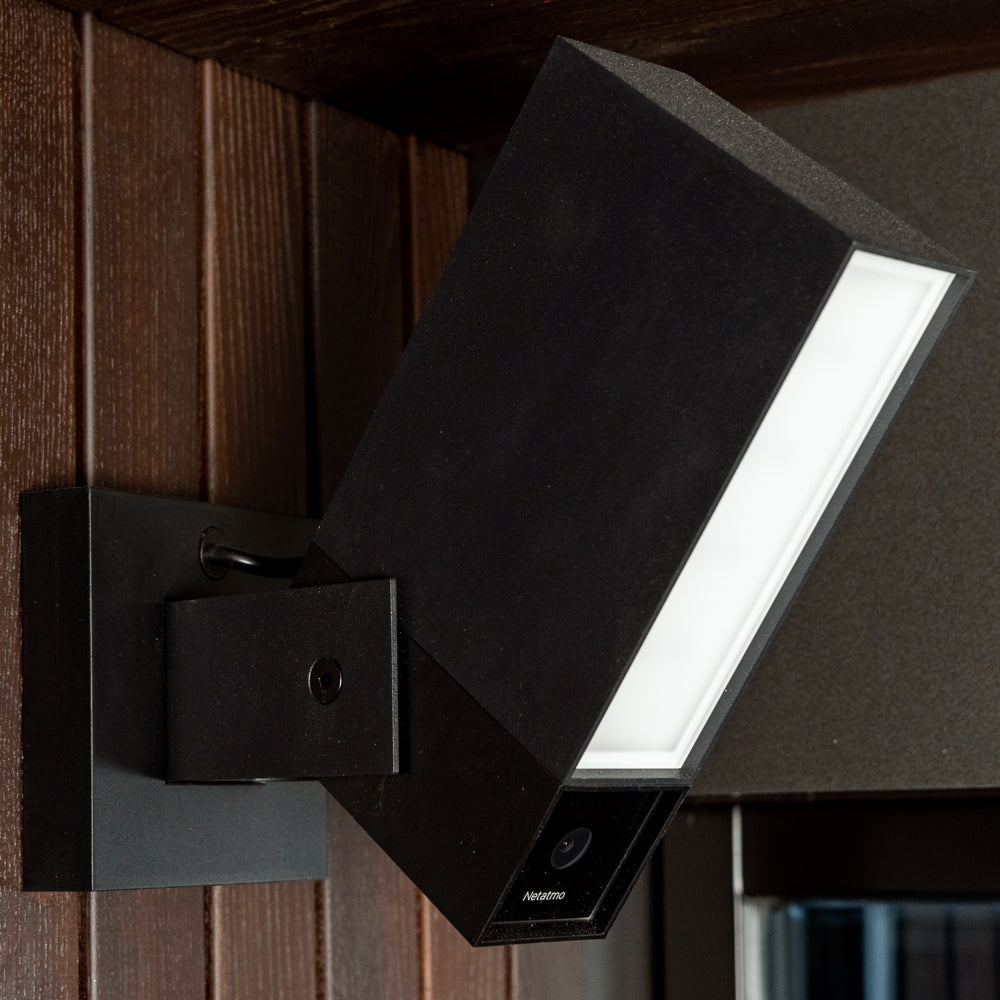 Security Camera
Essential to the safety in the lounge, we have added a security camera which can be monitored from a mobile device wirelessly. This allows you to keep an eye on the inside of the lounge when necessary – whether your child is taking care of the family horse or you have a veterinarian treating your horse.

The security camera automatically detects any movement within the lounge and can be set up to store the footage for later use.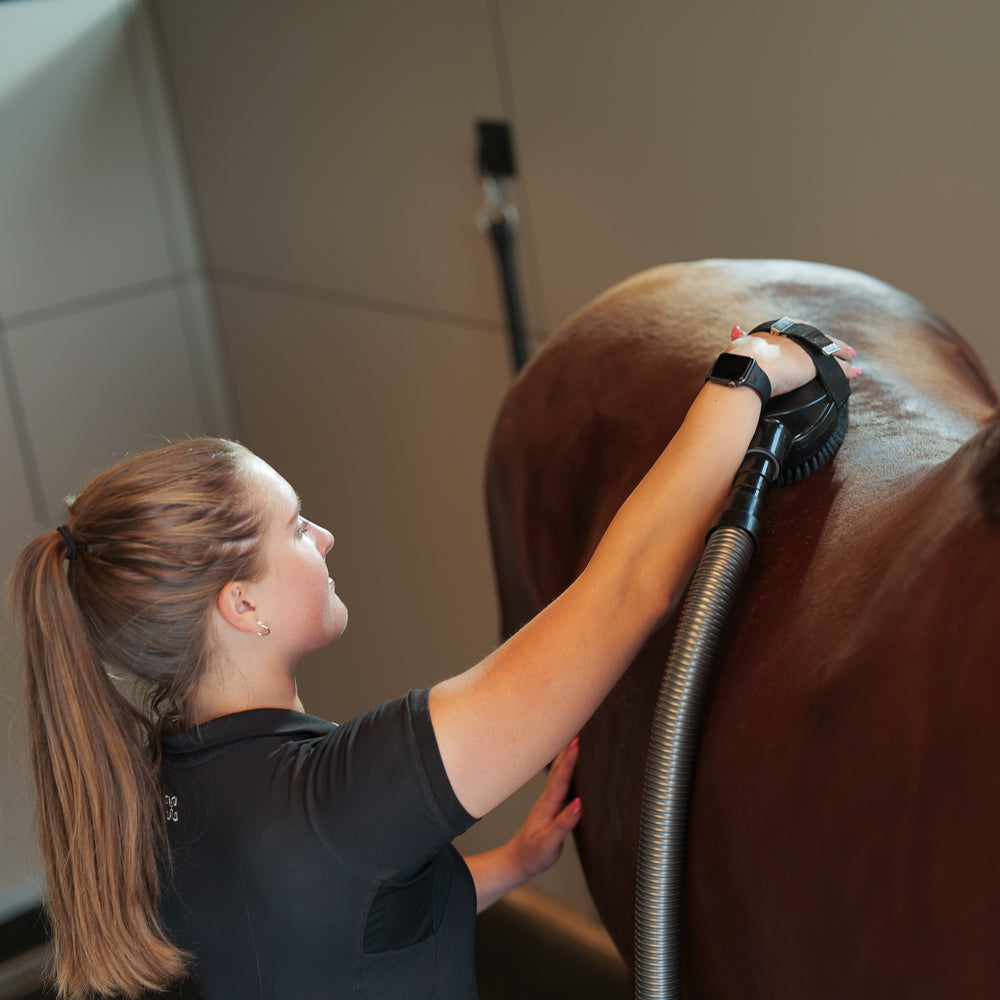 Grooming Vacuum
Ensuring a deeper cleaning than your regular brush, our lounge features a central vacuum system with retractable hose and several brush attachments designed to achieve flawless cleaning.

This solution guarantees a much more efficient and thorough way of extracting dust, loose hairs and even heavy mud, entailing huge benefits with regards to allergies by minimizing airborne particles – highly beneficial for both horse and groom.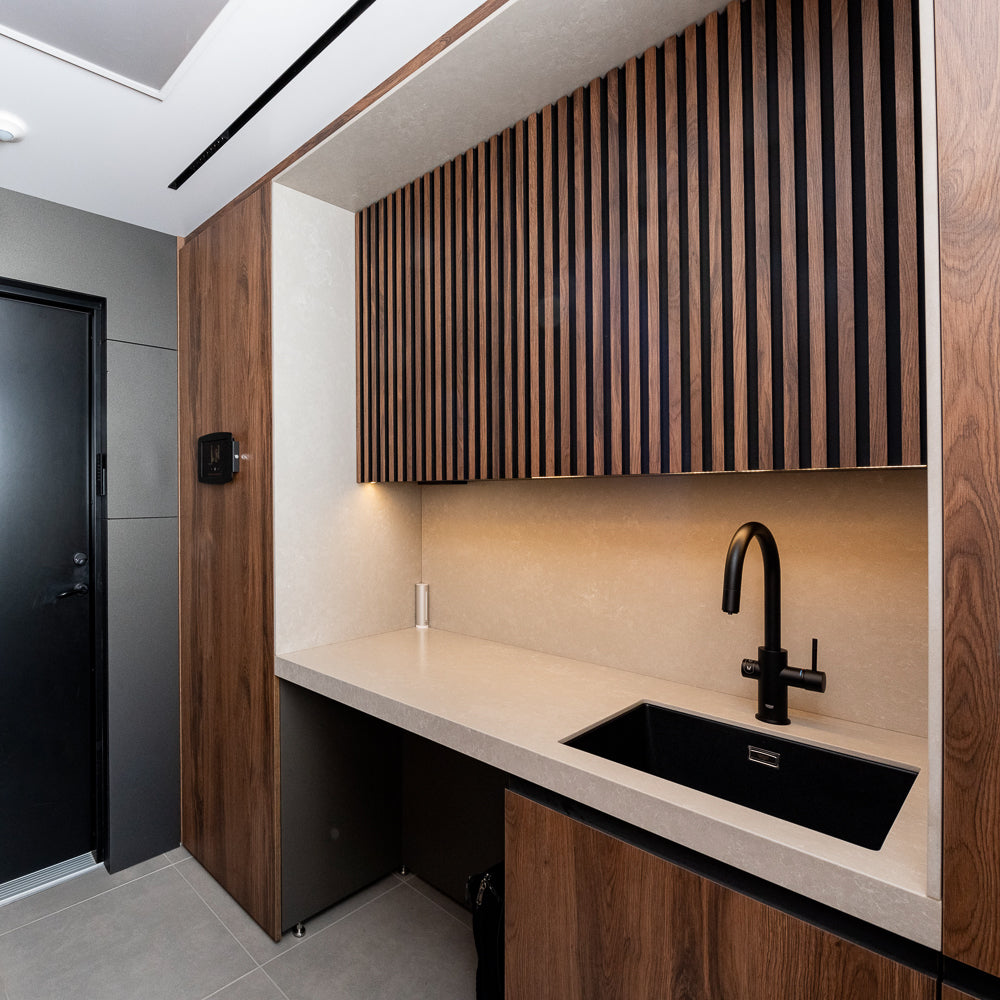 Utility Room
The utility room is customizable according to your wishes in terms of size, design and functionalities. While some people would prefer a luxury saddle and tack room, others may need accommodation for grooms and guests. While the possibilities are plentiful, one of our main solutions include a combined office and laundry room.
Laundry Room
Integrated behind cabinet doors in the office is a high capacity laundromat with industrial quality washing machine, tumble dryer and heated drying racks – everything you need to keep blankets and other gear clean and ready for day-to-day use.
Office
Built from high quality materials this solution offers several cabinets for storage, a saddle and tack cabinet and a small desk for doing any sort of work – whether it is quickly checking something on a laptop or longer-lasting tasks.

The room also features the GROHE Blue faucet providing filtered cool water as well as sparkling water – directly from the tap.

Underneath the saddle cabinet is a built-in fridge for storing anything that should be kept cold, such as medicine for the horse.
Climate Control
The lounge is well insulated and can therefore be heated and cooled efficiently by our eco-friendly climate control system. This is hugely beneficial in order to achieve a desired temperature in the lounge when taking care of the horse during all seasons.
Mist System
Built into the ceiling our mist system ensures a rapid cooling feature for use after heavy exercise or during hot weather conditions. The mist system can also distribute other liquids, for instance replacing the need for a separate sanitization tunnel.
High Pressure Washer
The lounge features a built-in high pressure washer with retractable hose, which allows for a thorough cleaning of the lounge as all materials and items outside of the office are water-resistant. The hose is 25 meters long, making it possible to wash the exterior of the lounge or even another object such as a horse truck.
Smart House
The lounge can be delivered with a smart house system for an all-in-one control solution. The smart house system allows you to have greater control of features and energy use in the lounge, all while automating things such as turning on and off lights, adjusting room temperature based on the weather, switching off the climate system when doors or windows are open, and more.